Little Lambs Program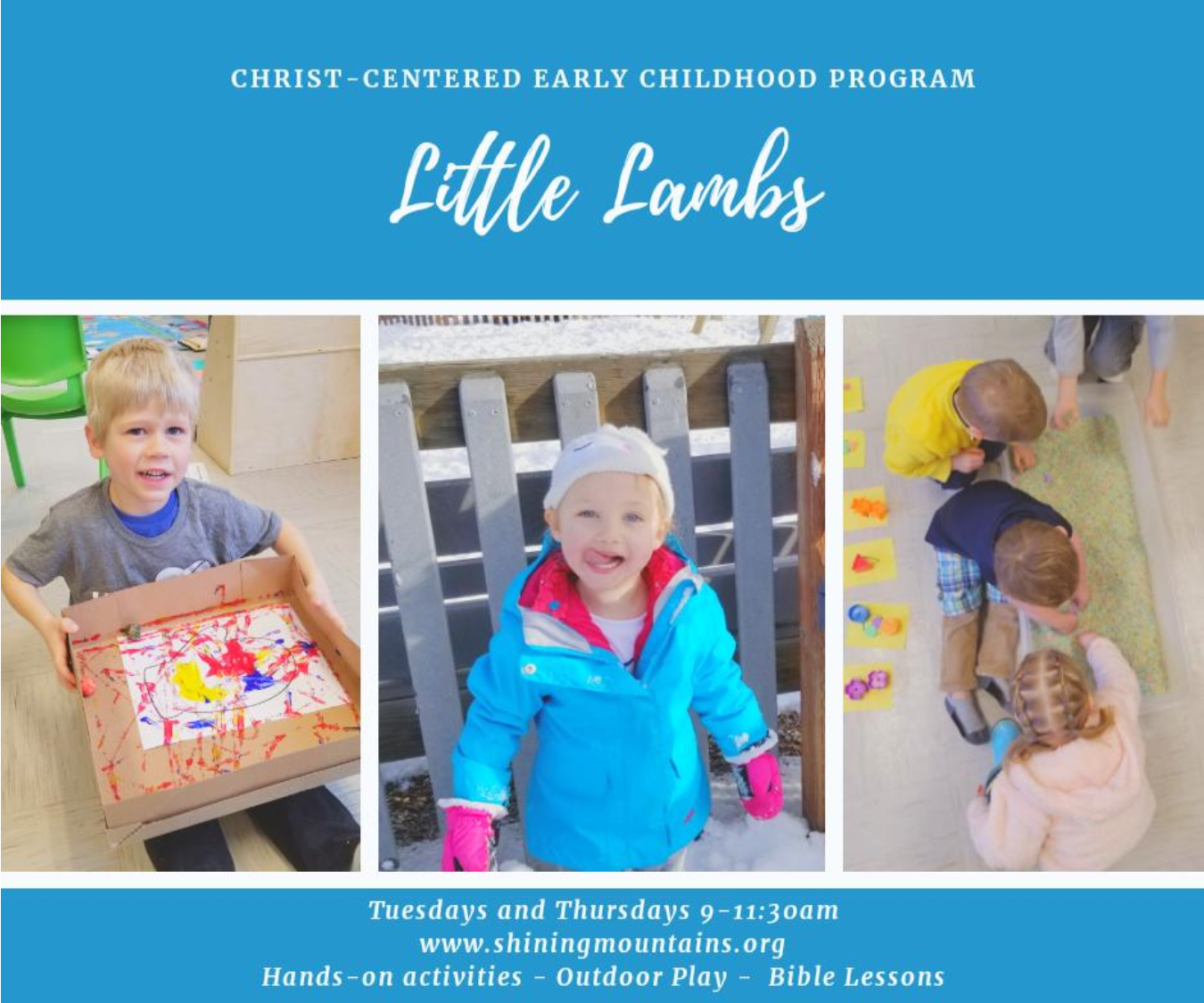 We see the need. We've heard many people talk about it. And we'd like to help.
Shining Mountains Lutheran Church is pleased to offer the residents of the Bozeman area our Little Lambs early childhood program. Little Lambs meets twice a week during the regular school year on Tuesdays & Thursdays from 9 – 11:30 am.
Little Lambs is designed for pre-school aged children who are potty-trained. At every session, Mrs. Sonntag, our Little Lambs director prepares a Bible lesson, an activity or craft, and games. There will also be a snack time each morning.
During your children's time at Little Lambs, they first and foremost grow to know their Savior Jesus. In addition, they have the opportunity to interact with children their own age, to learn and play, and to have fun. Many parents find it an excellent addition to their children's week.
Cost for 2021-2022: $100/month per child. Space is limited so contact us today.
For more information call (406) 586-7979. To register and reserve your spot
click here
!